Vocalist and songwriter, Chloe, has released her two-year in the making debut solo album, The In-Between. The album features themes of the singer's experience with grief, self-discovery and acceptance. She collaborated with fellow musicians and good friends, Nathan James (Inglorious, Trans-Siberian Orchestra), and guitar legend, Al Pitrelli, among others. Purchase your copy of The In-Between here.
Chloe has been the featured vocalist for recording and touring for the infamous Trans-Siberian Orchestra since 2010, along with touring and performing with international commodity, Rocktopia. She has worked with keyboardist and composer, Yanni, on his Yanni Voices album and tour, performed with jazz trumpeter, Chris Botti, and has been a soloist with the New York City Ballet. She has also collaborated with hard-rock guitarist, Joel Hoekstra, and toured with Janis Joplin's band, Big Brother and the Holding Company.
Chloe spoke with us about her solo album, and the importance of it to her and it's listeners, her collaborations with esteemed musicians and artists, her time with Trans-Siberian Orchestra, and her "fun favorites."
Your debut solo album, The In-Between, features themes of grief, self-discovery and acceptance. What led to these themes being prominent on the album? 
The whole idea of this concept record came to me rather organically.  I went through a devastating break up that more or led to me being forced to deal with my emotions and find myself again. I noticed I was essentially going through the stages of grief with a variation that pertained specifically to me. I didn't know another way other than writing music to understand fully what I was going through, so I wrote a very honest story about my experience. 
How did you get connected with the collaborators on this project; i.e., Nathan James and Al Pitrelli? 
Most of the people I collaborated with are friends from other bands I'm in or have been in.  My producer Travis Laws is the drummer of Rocktopia and also the husband of my manager, which happened to be a magical musical connection. Nathan James and Al Pitrelli are part of my Trans Siberian Orchestra family and dear, dear personal friends. When I asked them to be a part of it, they both jumped on the opportunity.  Asha Mevalana, whom is one of my best friends and also a TSO member, played all the strings on my record. So, it really was a family affair.
This record took two years to create…was that intentional or just how it evolved? 
There was no rush to make this record.  I started making it with no real expectation other than to create something of my own, by myself with no judgment. Once I realized what I was writing about, which was my personal experience, I had to actually live through the emotions in order to write about them.  God knows I would've loved to have rushed through a few of those emotional times, and some took longer than others if I'm honest. I knew I wanted the record to be a complete thought and I suppose two years was my magic number.
You've been the featured vocalist for Trans-Siberian Orchestra since 2010, and toured and performed on Broadway with Rocktopia. What have those experiences been like, and why did you decide now to pursue your solo performance? 
My dream has always been to be a solo artist. I started my journey doing just that at the age of 12 before working with other bands etc…Throughout the years these amazing opportunities have fallen into my lap and I have had the honor to work with some incredible musicians, play to audiences very few have, and met some of the greatest friends and extended family of my life.  All these bands and opportunities have shaped me into the artist I am today.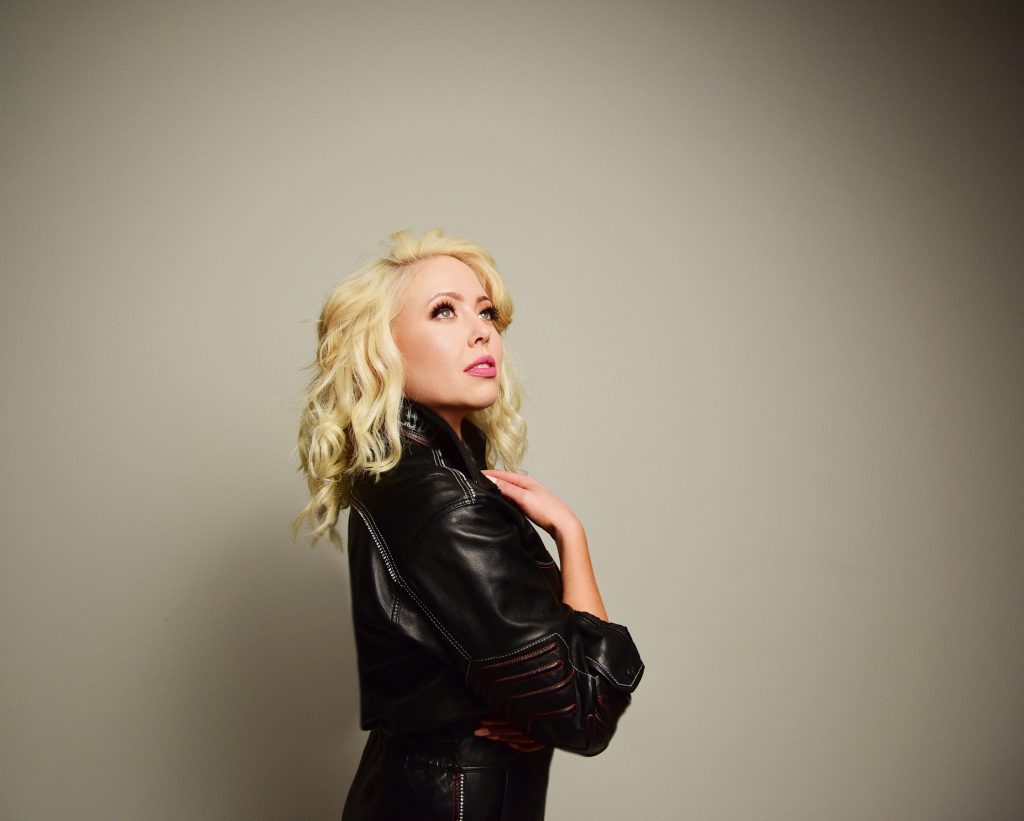 Please tell us also about your performances with Yanni, Chris Botti, New York City Ballet, Joel Hoekstra and Big Brother and the Holding Company; all renowned musicians. What were those experiences like for you? 
Wow. All very different, yet profound to say the least.
BBHC (Big Brother and the Holding Company) was my first touring experience ever and what a thrill to not only be part of band that was part of such incredible movement in history, but also to sing the legendary songs of Janis Joplin.  I heard some wild stories too! (laughs)
The Yanni experience was truly a gift. Yanni let me into his inner circle and allowed me to collaborate as a writer and vocalist on some of his most infamous songs as well as contribute a few originals. He was a huge advocate for me as a writer and gave me confidence that what I had to say was something worth voicing. He gave me my first PBS experience and took me on my first North American tour! I am forever grateful for him and his guidance during that time in my life.
Chris Botti is insanely gifted and to sing for him was a joy!
Up until last year, my sister Savannah Lowery was a soloist with NYCB (New York City Ballet).  I feel like I kind of grew up around all the ballerinas, as my sister and I are very close.  I had the privilege to perform in their ballet, Thou Swell, that features the music of Rogers and Hart. 
Joel Hoekstra is such a star and dear friend. I've known him since I was in my teens through the BBHC (Big Brother and the Holding Company) family.  Our worlds have collided more times than not and am always thrilled when I get to work with him. I was so honored when he asked me to sing on his latest record. He is beyond talented and just a nice guy.
Fun Questions
Who was your first concert, and who has been your favorite, thus far? 
(Laughs) I think it was Garth Brooks. I feel like it's a toss up between Fleet Foxes, The Kills, and Tori Amos as my favorite concert.
What was your first album on cassette, CD and/or vinyl? 
3rd Grade. Mariah Carey. Daydream. DONE.
Which five artists and/or albums would you not want to live without? 
This is always a tough question. Ugh….  I'll go with with artists.

The Kills
Fleet Foxes
Alanis Morrissette
Whitney Houston
Led Zeppelin
(There are a million more!)
Are there any musicians on your bucket list you'd love to collaborate with? 
Allison Mosshart, Sia, Florence and the Machine, Tori Amos…  Once again, so many more I would love to list.
Do you have a guilty music and/or entertainment pleasure? 
I love all music. I am a music junkie and listening to anything I can get my hands on 24/7. I especially love a good yacht rock playlist and an occasional pop music dance party (laughs).  
Outside of music, I do love "RHofNY," "Game of Thrones," "The Handmaids Tale," and recently "Dead to Me" on Netflix.  I love to go to concerts in the city and a sucker for music festivals. 
Find Chloe on Instagram | Facebook | Twitter