Singer-songwriter Christina Holmes released her third studio album, The Beautiful Struggle, on May 31. The album is her most personal to date, and reflects on the highs and lows of life and love. The Beautiful Struggle debuted at number 13 on the iTunes Singer/Songwriter chart, and Holmes has received critical acclaim from tastemakers like Paste and Relix Magazine, along with Jam in the Van. Holmes has toured with Trevor Hall, Xavier Rudd, and Nahko and Medicine for the People along with booking her own national headline tour.
Holmes will be on tour again this summer to support her latest album, and took some time out of her busy schedule to speak with us about the writing and recording process, and it's effect on her. Discover more about Holmes, her songwriting, and how we all can relate to The Beautiful Struggle.
Your new album, The Beautiful Struggle out now, is your most intimate recording of music to date. Was it difficult tapping into that vulnerable side of your music?
I wouldn't say it was difficult for every song but there were definitely some harder songs to record. Everything time I have ever written a song, I always pull from a deep place. This album, I feel, just came from a little deeper allowing you to feel my emotions even more than before.
Relating to this, what was the writing and recording process like for this body of work?
The writing process was hard for me because some of the songs, "Addictions" being one of the main ones, allowed me to pour out some of my soul I've never talked about before. Anytime I open up a more vulnerable side of my soul, it's difficult at first but allows me to feel everything and let go of some of that stress. Recording on the other hand was incredible. I don't think I could ever have a bad time recording with Warren Huart from Spitfire Studios in LA, he just gets me and allows me to let my visions flow into recordings.
Were some of the songs difficult to write?
Yes, pretty much all of them were in their own way. But "Addictions" was the hardest to write for me. I've lost many people I love from addiction and I felt as though I've needed to talk about it for a long time but was insecure about sharing it.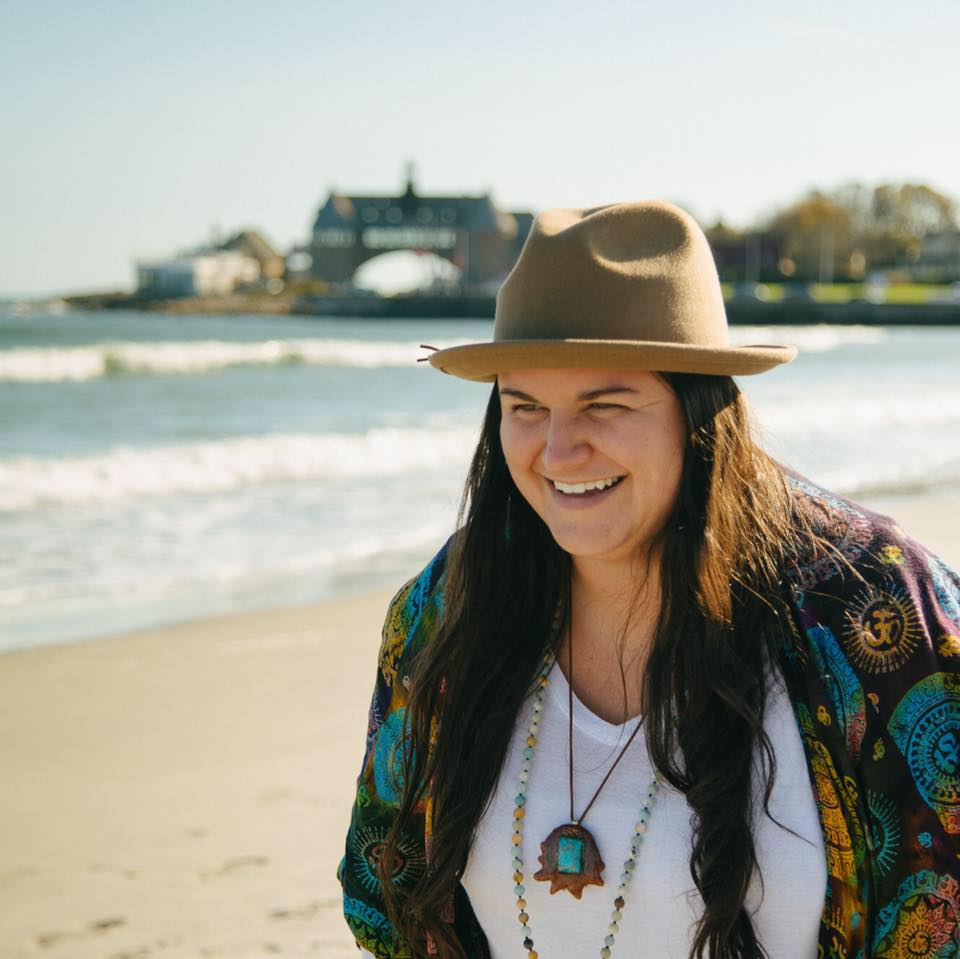 I love the album cover; so gorgeous and peaceful. Was that the goal, and can you share with us the origins of the album cover photo?
The goal was to show the beauty in the darkness. I feel as though this picture captured what my album is about, The Beautiful Struggle. So even in the darkest times in your life there is always brighter things to be seen. The photo was taken in Barcelona Spain by Ramon Menendez Covelo. I was looking on the internet for a picture I felt that captured what I wanted and this picture was perfect. Ramon was nice enough to let me use it and I can't thank him enough for it. Be sure to check out his other photos on Instagram @ramoncovelo.
You're going on tour to promote "The Beautiful Struggle" soon. What do you like most about touring?
I love traveling and meeting new people and seeing old faces. Touring is an incredible experience I wish all could enjoy and it's amazing the places we come across that we would never see if it wasn't for touring.
Fun Questions
Who was your first concert, and do you have a favorite?
My first concert was Edwin McCain at BBKings in NYC. I was 13 and feel in love with live music that night. One of favorite concerts was one I actually had the pleasure of opening up for. It was in Asheville, NC at New Mountain Amphitheater with Xavier Rudd and it was literally something out of a movie. People were watching the concert from all angles. On the roof of one of the buildings next door, the entire amphitheater was completely sold out and the parking lot next to the venue had people sitting on top of their cars listening and dancing to the show. It even rained at one point and everyone went wild. I remember looking into my wife's eyes (fiancé at the time) and we both realized we wanted Xavier's song, "Follow the Sun," to be our wedding song. It was super surreal and an incredible way to end that tour.
What was your first album on cassette, CD and/or vinyl?
The first record ever was Sounds of Summer by The Beach Boys. It's still one I listen to on the reg[ular].
Which five albums and/or artists would you not want to live without?
This is a hard one but…

The Beach Boys
Bob Marley
Tracy Chapman
A Tribe Called Quest
John Mayer
Who or what has been the most influential on your writing and music?
My life has been most influential to my writing and music. Every song I have ever written has come from something in my life. I try to be as real and as honest as I can be when writing songs.
Do you have a guilty music and/or entertainment pleasure?
I don't really have a guilty music or entertainment pleasure. Everything I listening to or watch is something I can enjoy without feeling bad about it.
Follow Christina on Instagram, Facebook and Twitter.